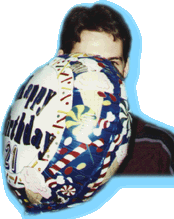 Salutations!
---
This is well and truly out of date now, but read it anyway :-) If you are after more recent news, you should go to the blog version of Ben Boyle lives here!
welcome to my home page
Twenty seven years ago… the world was blessed when a magnificent and dashing young Leo was born in the year of the Dragon, 1976. And then there's me… HA!
Call me Ben, it is after all, my name. I'm pretty much a quiet guy (which is more than made up for by my loud mouthed sister). I spent my childhood running around on the fabulous Sunshine Coast (looking for a better link!), but now I live in Caboolture. Yes, that's in Queensland, Australia. You might like to think of me as another friendly computer-freak, that's what everyone says I am (in a nice way, or what I hope is nice!). But enough with that… there's work to be done, movies to see, a bass to practice and a very special someone to spend time with. Almost forgot my two major obsessions: the internet and Christmas. Oh yes, apparently I have the temperament of an infp which stands for… umm… introverted, intuitive, feeling and perceiving, yip yah! You can find out about yourself by trying the Keirsey Temperament Sorter. Enjoy!!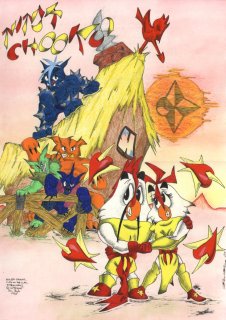 um, hello…
This is what I invariably say when someone I'm ringing actually answers their phone. hehehehe!
creativity rulz
I like lots of things — I like variety in my interests — but the things I love the most all happen to be creative. My computer's a big help with that! I love fantasy, thinking up new worlds to escape into - of course, I love to read, which in turn inspires me to write so check out my Savage Realm yourself and see what I mean! Notice all my sketches? I love to draw as well!! These are just a small collection of some of the sketches I have used to decorate my letter paper over the last few years… nice hey?
work harder, harder!
Work sure keeps me busy. What do I do? Sometimes it feels like it would be easier to say what I don't do! My interest is in creative pursuits, particularly in the area of multimedia and the internet. If you want more information about my work history, better check my resume instead. For now I'm working for Education Queensland, as Web Content Master in the Web Management Services unit.
Realm of the Savage Hearts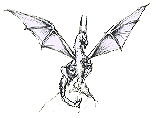 When I get the time - unfortunately not as often as I would like - I like to spend it on the Savage Hearts Realm. Take a look and send me some feedback, or contributions if you share an interest in fantasy.
Savage Hearts is my attempt at a non-linear narrative… a fantasy scenario that is never quite all there. It's a lot to read so if you're not in the mood, you don't like a bit of mystery or you are full of impatience, you had better stay away.
[Actually, I changed the name to daemon stigma, but it's still available.]
timing is everything
If there was one thing I've learned in life, it's that timing is everything.
spinning in circles
I sometimes do this to pass the time.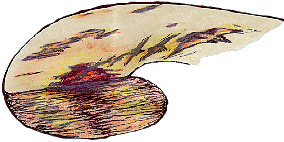 music doth soothe the savage beast
I've always liked that quote, and music is a great help in keeping me sane on those long waits for things like buses! My trusty walkman goes almost everywhere, tuned in to Triple J or B105, depending on my mood. Well, they don't always play stuff I like, but you can never go wrong with a little everclear. Or if I'm at home, I can always drag out the bass and play whatever I like. Well, I can try!
anyone special?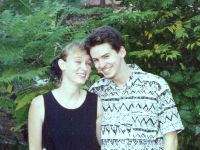 Does my wife count? I think so! Christine is as sweet a person as you could hope to find, and we have heaps in common so we always have fun! From watching videos of TV shows from years ago, to going out, movies, shopping, anything. She is wonderful and she knows it! :-)
who's your daddy?
Ok, I admit to being a little bit proud of this achievement… on July 4, 2002, I became a Dad! My little mate has his own site with plenty of pictures. Awww… it's great :)

for the glory of the predacons
Yes, I collect Predacons. Whattacons, you say? Predacons, I reply. Whattacons, you say? Alrighty then, the Predacons are the descendants of the Decepticons, of the Transformers. Oh… you say, *pause* what are Decepticons, and what are Transformers? Pffft! Well anyway, I have a nice little collection with all the important characters. Actually, as anyone who's anyone knows - they're Vehicons now, and for the hell of it I collect Beast Machines Maximals as well.
study time
Study time… been there, done that! I studied multimedia both formally at Griffith University and still as a hobby in my spare (what? spare what?) time. There's lots about it I find interesting, particularly the internet, developing webpages and irc. Yes, the entertainment field is where my heart lies.
I actually began studying Animation at the Queensland College of Art. More information on my education (if you really wanna know) can be found in my resume.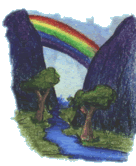 my eyes are green and brown
And they say…
Never kiss guys with eyes of brown, they kiss you once then let you down.
Never kiss guys with eyes of green, they kiss you twice then they are never seen.
But always kiss guys with eyes of blue, they kiss you twice and keep loving you.

But I don't know about that.
waiting for the bus
A good deal of my time in this life has been spent waiting for the bus. Which bus? The lovely Brisbane City Council express buses! Express??? what express?? Well, I grudgingly admit that compared to the normal citybuses, they do run express. Actually, it's not their speed that's the problem, it's their eta… Why are they always late!? why!? why o god WHY!???
I often ponder this… I have a lot of opportunity to do so! Stupid, useless timetables!! Thank God I have my walkman.
Actually… that paragraph is a bit out dated. I catch trains now instead of buses and so long as I wake up in time, there's no problem!
movies movies movies
I luurve movies!! Any movie, anytime… but I have a special taste for cartoons and do I ever love those fancy computer FX! Comedies, Action, Romance, Drama… it's all good for me! I'd hafta say Greater Union is my fave choice of venue - except for that time the air conditioner leaked on us and I confronted some poor people who I thought might be throwing ice at me - eep.
a good book is worth a thousand words
Or so I would hope! I do like to read however, especially now I catch the citytrain every day and have plenty of time! I'm a fantasy fan through and through, and have been for many long years. I love cool stuff like Raymond E. Feist's Midkemia novels, Dragonlance, or - more recently - Sara Douglass Tencendor series and David Farland's Runelords saga. Of course, sometimes I prefer nonsensical stuff like the Hitch Hiker's Guide to the Galaxy :) Oh yeah - Harry Potter is very cool too!
tv time
Yeah, of course I like to chill out in front of the so-called idiot box for a good part of the time. Most people don't believe it at first, but I am addicted to a couple of soapies, like the Queen of Soap: The Bold and the Beautiful. I doubt many people would class DragonBall Z as a soapie, but it does have some similarities. My Godt! His power is phenomenal! How can this be… If you haven't seen it, you haven't lived. Beast Machines (and Beast Wars) (Megatron rules, yes), Angel (and Buffy, but Angel is better!), The Simpsons, The X-Files, ReBoot, Animaniacs, Southpark, and those kewl medieval ones, Roar, Hercules and Xena all deserve honorable mentions. For bizarre comedy, check out Micallef.
I would watch more TV if I didn't have to work all the time… but that probably wouldn't be a good thing. As if I don't already have square eyes from all the time staring at this screen!
clubbin' time
OK well I'd just like to begin by saying it's not my fault! I've got lots of groovy friends who are forever making me go out, and what am I to do? hehehe. Actually I have a lot of fun bopping to the music and enjoying the atmosphere. That's right, I don't go to drink, I go to be with friends and have some fun!!
sunshine, lollipops and, rainbows…
Is a song, I think, I once heard on The Simpsons. But as you see, a whole bunch of my pictures seem to fit that theme… funny that *grin*
the internet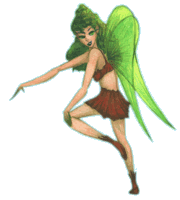 Yes, of course I love the net, but doesn't everyone who writes a web page? The web is growing, lotsa neat things out there, if you can find them. It was IRC that really pulled me in! But there's more than that, I also like to try to keep track of what's happening with multimedia in the world, surf the web for entertainment, work, sometimes shop and of course, I would never forget to email all my wondrous net friends! Yes I would, but I am trying!
irc
Good ol' irc (internet rumour club, don't fall for that relay chat business). Yes, it's addictive, but hey - you meet some the most interesting people - sometimes very special people - hear the strangest things, laugh cry and… er oh well, try it for yourself and see! I hang out on AustNet, just type `access - you'll fit right in! I usually use the nick inspire. Say "hi" if you see me!
irl… the only true alternative to irc
IRL: in real life. It's out there, it can be wonderful, it can be tragic… the best lives are a balance of both I guess. So get out there and live, dammit! I'm tired of whacky internet people whining about how bored they are!!
an impulse buyer, and loving it
Well, what good is money if you don't spend it? None at all if you ask me, which is probably why I'll never be an accountant. I like shopping sometimes, it's interesting to see what people are prepared to give you in return for a few flimsy plastic rectangles.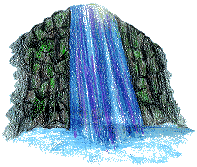 It's you're, you are, not your, possessive
Don't get mixed up. I had it drilled into me in school and I will probably notice if you get it wrong! Call it a pet hate… call me pedantic, it doesn't change anything!!
play that bass
This is my newest hobby - learning how to play the bass. I've been teaching myself online, with some help from great sources like The Bass Tab Archive, and all my semi-muso-type friends. So much fun, everyone should own a bass to play on!!
hyaki home freeee
Is a cry (more of a yell actually) that would echo through the street each day around dusk, when I was wittle. But I'm not going to explain how to play it… for those that don't know it's sort of a mix between spotlight (in the day, without a torch) and hide and seek - great fun!! Being a kid was great fun!!
Unfortunately I don't think I am going to be able to find a heap of links to the sorts of things I did back then. We built things, dug things, whacked things, threw things, broke things, ran into things, climbed things, planned things… did everything!! But what I have found a lot of links to, are all the wonderful cartoons I used to race home to watch in the afternoons! (and saturday mornings!) Star Blazers, Astroboy, Voltron, The Mysterious Cities of Gold and it has taken me 4 years to find a site about the Paw Paw Bears!!
They just don't make TV like that anymore, but Christine and I indulge ourselves with all the old classics on video, whoopee!
ahh, to be patient
I'm not patient, not at all, not one tiny little bit, ever. If you think I am, it's only because I keep my seething rage and dire hatred of boredom locked deep inside I'm afraid! That's why I can't stand buses, and am prone to spin in circles and occasionally take long walks. Don't ask!
curiouser and curiouser
I am insatiably curious. Yes, I know, it killed the cat. And, being a Leo, maybe I should take note. Hehehe, yeah right, if a cat I be, then I have 9 lives, and I'm more than happy to spend them all being happily inquisitive about any number of things!!

It seems that everybody asks this question, although if you don't know by now - where have you been!? It involves graphics, sound, music and video, programming and computers and time. If you want to throw a few more things in there, go for it, but those are the basic and most common elements. Then again, it's forever changing.
Its an interesting field that has drawn a lot of hype and is still developing. Perhaps what truly sets it apart from conventional media is it's interactive or non-linear nature. Well, the area is still being researched, nobody seems quite sure what it's all about, but everyone agrees it has fantabulous potential!!
programming
I really love programming! It's totally excellent fun and very satisfying to be able to make your computer do what you want! At the moment, I am not doing much, but I like the Java language, and sometimes use javascript in my websites.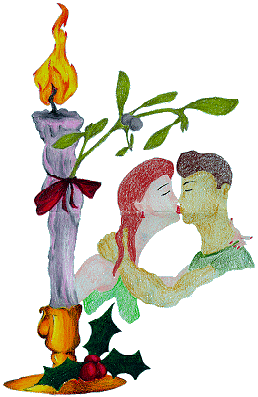 merry christmas
For those who don't know me, I have an obsession with the festive season that lasts the whole year round. I'm not sure why, but I can't escape it… I see reminders constantly, TV shows, movies, people in the street talking… so, Merry Christmas from me!
i have always wanted to be a steam train
But no such luck… (yet).
oh, and by the way, who are you?
like my sketches??
courtesy of my perfect penpal, who kindly lent them back to me.
I promised her special mention, so Laurren,
Thanks buddie! :)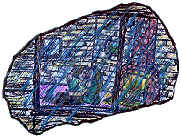 the wind it whistles through the glade
probing gently as a blade
amidst the grass and roots and ferns
it slowly wanders then returns
and screaming whistles through the night
the trees awake in fierce delight
Oooooh hissssst
through the mist
see them there
don't stare beware
o prying eyes
deceitful lies
betrayed
they storm they dance
as if their trance
without a care
though unaware
so silent dies
the moonlit cries
betrayed
no mortal soul
within the whole
above the skies
the prayerful sighs
betrayed