Early database design
7 tables form the relational database developed for Queensland Geotechnical Services. These include: client tracking, job tracking, and engineering data. Forms were developed to facilitate data input, report generation, various necessary lists and sorts required by the reports and calculations.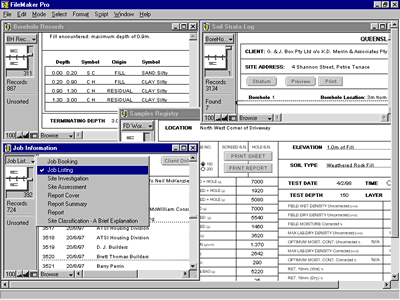 Shot of multiple tables open in Filemaker Pro 3.0
Copyright Ben Boyle 2003.